How I Help
Target Rich Environment (TRE) Analytics Tell You Where the Market Is Now and Tomorrow! Your Annual SBP for Daily ROI!! [ARTICLE]
Target Rich Environment (TRE) Analytics Tell You Where the Market Is Now and Tomorrow!
With an increased acumen in professional selling, understanding the psychology of the sale and having an intensity to your deliverable's, comes a never-ending passion to ensure that everyone in your market that can benefit from know what you have to offer, in fact know what you have to offer.
Understanding the analytics of quality lead generation and lead flow for today's sale and tomorrow's sale, is critical at the frontline field level and in the boardroom, and at either level if you are reading this, you own this. These places where you can connect with the market that are rich and hungry for your solution(s) are what I call your Target Rich Environments (TRE).
A critical success factor is the ability to recognize the market or areas from which you tend to do the majority of your work and receive the majority of your business leads, referrals, connections and sales. This highly productive contact base is known as your Target-Rich Environment (TRE). To increase sales effectiveness, first identify your TRE. Clients from an area that provides more business, clients with whom you have a great affinity, and clients who are naturally easier to work with-this is your TRE!
Most sales professionals don't recognize that they tend to lean their activities in specific directions or sell into specific areas. By identifying this trend activity, a sales professional's first responsibility is to ensure that he or she is thoroughly working the TREs every day by becoming widely known as the expert person within that TRE and by consistently dominating that TRE. As an example, a sales professional's perspective can be limited to just the larger, more well-known businesses or lead source contact areas within that TRE or within the salesperson's geographical region. To increase this awareness, benchmark what a great Avatar for you looks like (whether to your organization or to a specific offering you have or need) and identify where you are finding these sales now and where you tend to go to make these sales - that is your existing TRE.
By recognizing the greatest lead sources for what you have to offer, you can begin to grow your business opportunities. For help in recognizing these greatest lead areas, recognize all of the "present tense" answers from where you presently make your sales. First, create a comprehensive list of successful sales transactions. For example, list the actual buyers of a single offer you have made. When that list is complete and you recognize that this is in fact a finite list, then push yourself by asking, "If I could no longer market or sell to these identified contacts, who else would be candidates for what I have to offer?" This second question is the starting point for finding more business opportunities and growing your business successes.
I have done this exercise and accelerated sales ROI within the pharma industry, automotive and motorcycle industry, at the retail level, construction, manufacturing, consumer products, hi-tech, financial services, real estate, direct marketing, on-line, etc., and it always works.
Here is an example from one of my clients, the National Guard recruiting sales forces across America. This TRE strategy, aligned wit our other professional development protocols have been used by States to move from last place to first place within 16-months or less, and it can be done by you. For two-decades I tracked data with the top Recruiters nationally, most recruiters that struggle to make or that fail short of their sales goals work twenty or fewer regular TRE lead sources. Bb looking at present tense v. future tense TRE methodologies, you can increase your TRE lead source by an X-Factor that will actually overwhelm your abilities - I call the modeling exercise LeadGenerator™ system.
The LeadGenerator™ system of possible TREs for military recruitment purposes. We designed this system for the United States ARMY National Guard and Air National Guard (neither of which had anything like this prior to our work with them). This LeadGenerator™ lists more than 250 TREs that the sales/recruiter is directed to use the list as a reference chart, eliminating all of the TREs that are truly not applicable for his or her demographic and geography, checking off those presently being worked, and recognizing the net opportunities left for quality lead generation efforts . . . thereby feeding one's sales activity funnel!
Quick-Reference Lead Generator Exercise: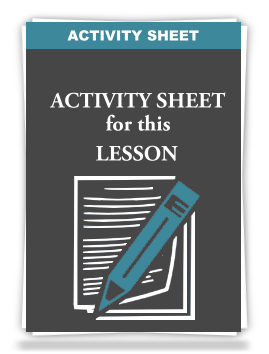 Step One: Start with the last person you recruited, identify where you connected with them in your marketplace, that is their TRE. Now, ask him or her for at least three referrals and recognize where you will connect with them, that is possible a list of new TREs. Next, get a roster of every member of your current unit, company and identify the limited few that can understand Avatar and reflect your Avatar and ask each one every month for referrals.
Step Two: Consider each TRE™ as Rule 1-52-X™ targets for regular mailers, e-mails, marketing, direct mailings, promotions, advertising, circulars, brochures, PDFs, Web site marketing, blogs, gifting, social media connectivity, etc.
Step Three: Regularly contact, visit, share leads with, and make sure all other area service recruiters know about you.
Step Four: Want to see a LeadGenerator™ list of more than 500 TRE Avatar lead sources for this one industry we have created? Email us for a list!
"If you are looking to master the sales process to propel your career or your company forward, We have several great programs for you!"
Program Options For
Sales Mastery
More Ways Jeff Can Help